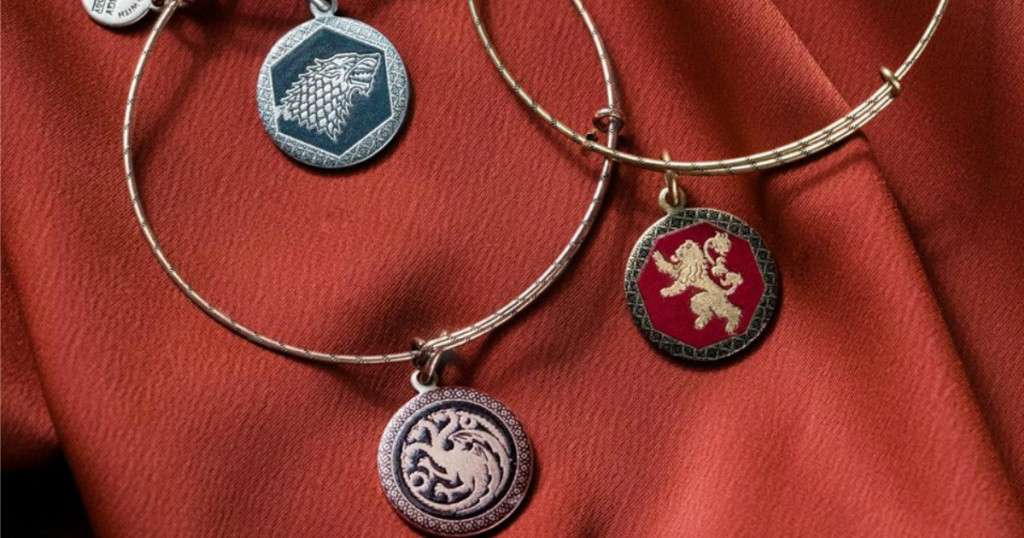 L'ho visto, lo voglio
Alex and Ani, brand statunitense di bijou, ha celebrato l'arrivo della nuova e ultima stagione di Game of Thrones con una collezione speciale di gioielli.
Alex & Ani Game of Thrones, la collezione ispirata alla saga fantasy
Per la felicità di tutti i fan, la nona attesissima stagione della serie di culto Game of Thrones è finalmente arrivata. E per l'occasione, Alex and Ani, marchio americano di gioielli alla moda, ha creato una linea inedita. La collezione si compone di  18 bijoux differenti ispirati ai personaggi della serie in onda su Sky Atlantic.
Tra i pezzi della gamma ci sono i bangle rigidi con charms ai quali il brand deve il suo successo. Ma anche orecchini e collane con pendenti e un bracciale da uomo. Tutti i jewels richiamano il mondo del Trono di Spade e i suoi eroi. Sui ciondoli sono raffigurati infatti i sigilli e i simboli dei protagonisti e delle loro casate: Stark, Targaryen, Lannister. Oppure le frasi e i motti celebri del serial: "Winter is coming", "Fire and Blood" e "Hear me roar".
Gli articoli della collezione Game of Thrones di Alex and Ani sono in vendita on line il prezzo va dai 39 ai 69 dollari.